The Game Hollywood Games Halloween Carnival is upon us, and that can only mean one thing: treats.
Lots and lots of treats.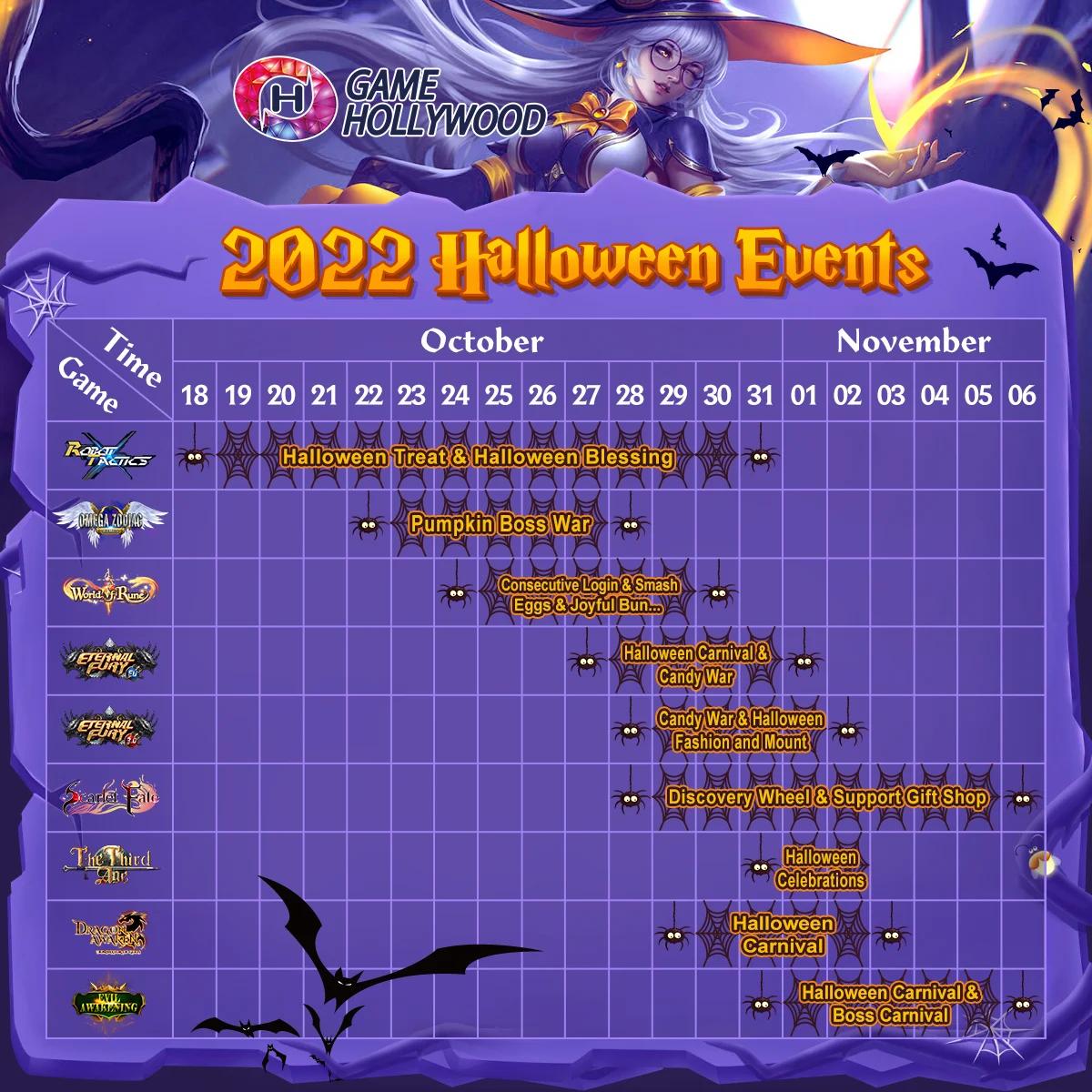 To start claiming them, all you need to do is show up. Game Hollywood is giving away GHG points as check-in bonuses.
Tap the "Redeem" button on the homepage and you'll be able to spend these points on a special time-limited Halloween Gift Pack. The first one's free, and after that they'll cost you 4000 GHG points a pop.
There's a Top-up Bonus to claim, too. When you recharge your balance you'll get a Halloween Gift Pack. There's a $5 pack for topping up $5, a $15 pack for topping up $50, and a $115 pack for topping up $500.
Both of these events run from October 27th until November 2nd.
And then there's the GHG Forum Event. To take part in this one, all you have to do is participate in the forum topic #Halloween Gift Code Event#. This automatically enters you in a draw for a gift code for one of the titles on Game Hollywood Games.
There will be ten draws in total, including one a day between October 25th and October 30th, two on Halloween, and two on All Saints' Day.
Treats Galore
Naturally, the games themselves are holding their own Halloween events too.
Between October 29th and November 3rd you'll be able to claim exclusive Halloween Carnival items in Dragon Awaken, including Pumpkin Mage, Mystical Wizard, Magic Broom, and more.
Evil Awakening, meanwhile, is holding a daily login event between October 31st and November 6th.
By logging in every day you'll be able to claim Diamonds, Soul Energy, and World Boss Coupons. Plus, there are recharge rewards, Diamond and Deluxe Wheels, and bonus points for killing bosses during the event.
Eternal Fury, one of the biggest games on the platform, is running two events between October 28th and November 27th.
Candy War sees you hunting five different Halloween Monsters and killing them with Halloween Candy, while the Halloween Carnival and Lucky Wheel event gives you bonuses for logging in every day.
There's some exclusive Halloween fashion to get your hands on, too, as well as SSR titles, Halloween Avatars, a UR Hero, and more.
The Robot Tactics X event lets you obtain Pumpkin Coins to spend on the new Lacus Mecha Pilot. It runs from October 18th until October 31st.
And lastly, there's the Omega Zodiac Pumpkin Boss War event. Running from October 22nd until October 28, this one sees you defeating the Pumpkin Boss to earn Armor, Pumpkin, Scepter, Pumpkin Doll, and Wizard Broom from random chests.
Plus, there's an exclusive True Trickster Halloween Title Card. To activate it, just double-click.
Head to Game Hollywood Games to start claiming your goodies right now.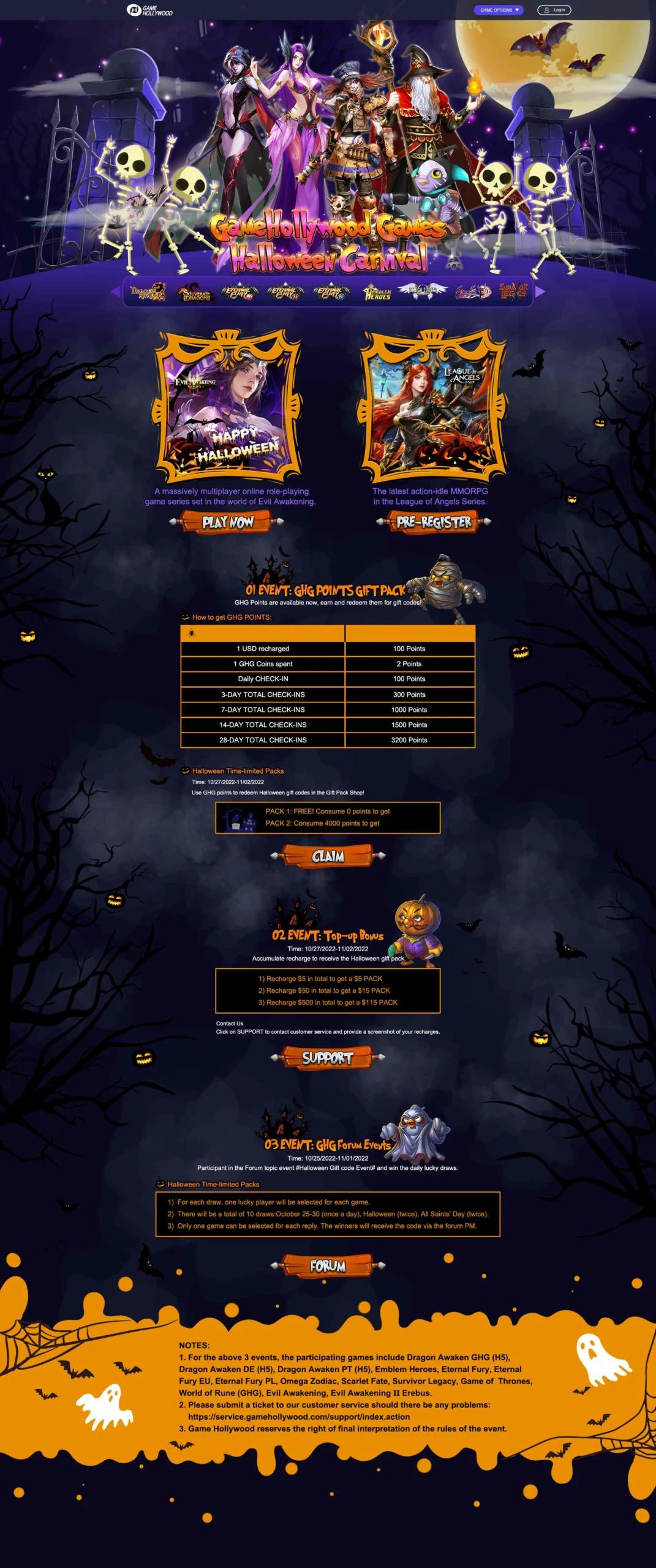 by Gamezebo (https://www.gamezebo.com/news/here-are-the-treats-you-can-win-in-the-game-hollywood-games-halloween-carnival-event/)